---
DOG-STAFF
Our whole pack is looking forward to meet your four-legged friends: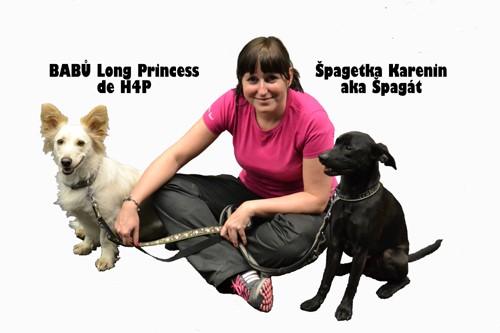 Babů is probably a crossbreed between a bat and arctic fox. She is incredibly clever and unique dog, just the most amazing creature in the world :-) Our common hobby is agility, it is the number one sport for us.
Example of our racing is here:
Špagátek is in many aspects the opposite of Babů. He's a typical guy - everything takes him a little longer and sometimes wins his stubbornness. He don't deny a terrier in himself :-) We are also doing agility together and in addition we are trying coursing...